For 30 years, one of our strengths has been to continually innovate to offer you the best travel experiences ever.
At sea, this translates into innovative, exclusive and constantly refreshed itineraries. On the ground, we initiated a turning point in the presentation of our offer by opening our Pavilions, which are entirely dedicated to our cruises and representative of the PONANT universe and philosophy.
Our first "flagship" appeared in 2016 in the heart of Paris. Thanks to the creation of this space, a first for a cruise ship company in France, we are able to welcome you into a sophisticated setting and a soft and cosy atmosphere, representative of the ambiance on our yachts.
Encouraged by the buzz about these conversation and meeting places, we opened two other Pavilions, in Brussels and Sydney.
Discover
Our signature is high-end and personal

When you pass through the door of one of our Pavilions, you are entering the PONANT universe, where you get to experience the incredible sense of well-being you feel on board a Ponant ship. Created in the image of our ships, these unique spaces mark the beginning of the journey.

At the heart of a bright and contemporary setting, discover a space with streamlined decor enhanced by furnishings in the company colours. Sit down on one of our comfortable chairs and sofas. Escape from it all with the photographs of our flagship destinations that fill the walls.

Our Pavilions were designed by the same person who designed the entire PONANT fleet, the architect Jean-Philippe Nuel, a true ambassador for French know-how and the French way of life.
A high-end and innovative booking space
Our advisors are at your disposal and are fully available to respond to your requirements and give you personalised advice. You will be able to choose a destination, study the various itineraries on offer, model your cruise to suit your own personal preferences and book the excursions or programmes before and after travel that interest you.
Our Pavilions
Paris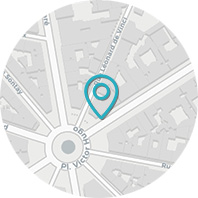 72 avenue Victor Hugo
75116 Paris

From Monday to Friday from 9:30 am to 7:00 pm
Saturday from 10 am to 6 pm
+33 1 44 90 83 00
Discover
Marseille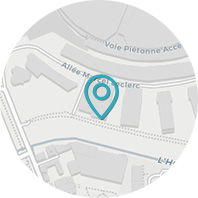 1-3 Allée Marcel Leclerc,
Entrée D
13008 Marseille

From Monday to Friday from 10 am to 12 pm and from 2 pm to 6 pm
+33 (0)4 91 36 41 65
Brussels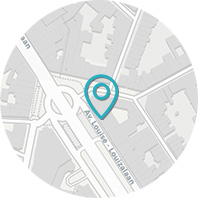 Avenue Louise 98, Louizalaan
1050 Brussel

From Monday to Friday from 9:30 am to 7:00 pm
Saturday from 10 am to 6 pm
+32 2 647 37 05
Discover
Sydney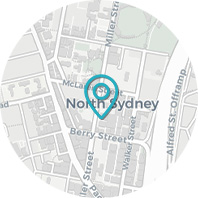 Lower Ground Floor,
165 Walker Street
North Sydney - NSW 2060

From Monday to Friday from 9 am to 5:30 pm
(+61) 1300 737 178
Discover
The Paris PONANT Pavilion
Our "flagship" located in the heart of Paris, represents the refined atmosphere that you will find aboard our ships. Our travel advisers are there to welcome you all week long into this space of nearly 200 m² in order to create your custom cruise based on your personal preferences.
Useful information
72 avenue Victor Hugo
75116 Paris
+33 1 44 90 83 00
Opening hours:
From Monday to Friday from 9:30 am to 7:00 pm
Saturday from 10 am to 6 pm

Inside our Pavilions, we offer you a new experience based around service as well as innovative technologies:


Provision of state-of-the-art tools such as virtual reality headsets to experience the thrill of being totally immersed in a PONANT cruise.

A touchscreen coffee table for discovering all the programmes on offer, for a fun and interactive new experience.

A private screening room with 14 seats, to present the PONANT universe in a complete and dynamic new way.
The Paris PONANT
Pavilion's events
Events are regularly organised so you can sample the enriching experience of a PONANT cruise. Come along to one of our Tea Times or our cocktails in small groups. This is just the time to make the most of our head waiter's attentive services and enjoy a talk by one of our experts and naturalist guides about a destination or specific theme.


A few examples:
Next stop: Iceland
A conference about Iceland, an island country with amazing cultural riches and incredible landscapes. A talk by the Icelandic expert, Bryndis Eriksdottir, who will introduce this country, which is often called the land of ice and fire. The northernmost capital in the world, with its picturesque fishing ports, active volcanoes and a wildlife reserve full of birds are all on the agenda.
The gems of Latin America
One of the speakers on board PONANT ships, François Bellec invites us to discover Latin America, a land full of contrasts. This is a unique opportunity to sail in the wake of the first explorers, to unravel the mysteries of pre-Columbian civilizations in Mexico or Peru, to travel up the Orinoco, one of the most powerful rivers in the world, to discover the majestic Chilean fjords and much more.
Free singles supplement
The treasures of the Mediterranean, discovery of Cape Verde and the Canary Islands, coasting over the Caribbean Sea and so much besides. We organise meetings to present our offers to you without any additional fee for "solo" travellers and a range of the itineraries in question. Meaning you can book your next cruise with total peace of mind!
The Brussels PONANT Pavilion
Our Travel Consultant team in Brussels is on hand to meet you (on the spot or by appointment) in our 260 m² "pavilion", where you can discuss your travel plans, check out our cruises and learn more about the world of PONANT.
Useful information
Avenue Louise 98, Louizalaan
1050 Brussel
+32 2 647 37 05
Opening hours:
From Monday to Friday from 10 am to 5:30 pm
Saturday from 10 am to 6 pm
The Brussels PONANT
Pavilion's events
Each week the Brussels Pavilion organises meet-ups and talks in a dedicated area. Our teams and specialists (Captains, Expedition Leaders, Guides-Nature Specialists) hold talks on different themes. Find out about the particularities of an exceptional region and local culture, get inspired and chat with our speakers.


Some examples of the talks held:
"Asia-Oceania: The explorers' and spice route"
An overview of a part of the world favoured by the greatest explorers, held by Alain Ernotte, a Belgian guide-speaker who specialises in Asia. Follow in the wake of Portuguese, French, Dutch and British vessels, from the Strait of Malacca to Darwin in Australia, via the fascinating city of Saigon in Vietnam. There are three itineraries that cover Malaysia, Singapore, Vietnam, Indonesia and northern Australia.
Discover southern Africa
A talk on southern Africa, held by Christian Voarick, a French photographer and plane tour organiser, who's lived in the Cape for 25 years. A chance to see the real Africa, home to extraordinary deserts, savannah, rivers and wildlife.
The Sydney PONANT Pavilion
Located in the heart of the city, the PONANT Pavilion Sydney receives visitors throughout the week. Our team of travel advisors is at the disposal of our future passengers to give them full details so they can plan their next cruise aboard one of our luxury ships.
Useful information
Lower Ground Floor,
165 Walker Street
North Sydney - NSW 2060

(+61) 1300 737 178
Opening hours:
From Monday to Friday from 9 am to 5:30 pm
The Sydney PONANT
Pavilion's events
Our loyal customers are regularly invited to events at the Sydney Pavilion. Talks, meetings and tasting events are based around different themes such as photography or French wines and cheeses.


Some examples of events:
How do you take amazing travel photos with your smartphone?
Nick Rains is a PONANT photographer and an ambassador of the Leica Academy, whose role is to increase the numbers of photographers around the world and share the joys of photography. He goes back over his Kimberley cruise, shows the pictures he took during this unforgettable trip and gives tips on how to take the best photos with your smartphone every time. A lively event for friendly conversations over a glass of French champagne and a gourmet spread of tea time snacks.
French wine and cheese tasting
In partnership with the Sydney Wine Centre's sommelier, PONANT is taking you on the Tour de France of fine French wines and cheeses. An opportunity to taste some amazing vintages, discover their subtleties and learn how to pair them with the right cheese.